The Hedge Funds that Bankrolled Brexit
By T.J. Coles
25 November 2016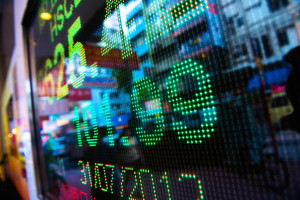 Brexit was sold as a working people's revolution against the bureaucrats of Brussels. In part, this is true. But the reality goes much deeper. After the financial crisis of 2008, the EU started tightly regulating financial speculators known as hedge funds. The industry was in part responsible for the crisis. Brussels hurt them and they wanted revenge.
Hedge fund CEOs, who, under new EU regulation, could be found personally responsible for malpractice, wanted out of Europe. Their exit strategy coincided with free marketeers in the British establishment who want to profit from the rising GDPs of Brazil, China, India, Mexico, and South Korea. The establishment also found itself hamstrung by Brussels' red tape and started cutting back.
The two interests—hedge funds and free market internationalists—coincided and Brexit was born. It wasn't a hard sell to the British public, a slight majority of whom voted leave. Theirs was mainly a protest vote against the pro-remain Tory government, a protest against immigration, and a romantic idea that Brexit equals 'sovereignty'.
So, who bankrolled Brexit? This article is taken from The Great Brexit Swindle (2016, Clairview Books).
According to the Wall Street Journal, UK-based hedge funds 'keep an ultralow profile'. They make up 70% to 80% of the EU's hedge-fund assets, making London the hedge fund capital of Europe. Hedge funds have 'wealthy owners who are politically active', putting the pro-remain bankers and medium- to large-businesses at a disadvantage.
Peter Hargeaves is reportedly worth £1bn and is co-founder Hargreaves Lansdown, a financial services buyer and seller. He gave the Leave.EU campaign its biggest contribution: £3.2m.
Peter Cruddas is reportedly the richest man in London, worth over £1bn. Cruddas was the Conservative Party's co-treasurer and founder of CMC Markets. He has admitted donating over £1m to the Tory party. 'Anti-EU supporters from the spread betting industry include Peter Cruddas … and Stuart Wheeler, the founder of rival spread betting firm IG Group', says the Guardian in an article published a year before Brexit.
Worth over £40m, Wheeler is a former barrister-cum-investment banker. He was a major Tory donor until he shifted to UKIP in 2011. Wheeler had backed ministers Liam Fox and David Davis—both Eurosceptics—for Tory leaders against Cameron, whom he criticized for his stance on the Treaty of Lisbon. In 2008, he sued the Labour government for its ratification of the Lisbon Treaty without a referendum. 'Hedge funds like … market volatility', the pre-Brexit Guardian report continues.  Morgan Stanley anticipated a 20% drop in the FTSE from Brexit. 'In the hedge fund industry based in London's Mayfair, that prospect has profit potential', the report explains, because hedge funds spread their risks and profit from downturn. The hedge fund class has 'a dislike for what they regard  as overburdensome – and profit-reducing – regulation'.26
Born in China, Sir Michael Hintze is British-Australian businessman, alleged by Forbes to be worth $1.8bn. He is a major patron of the Tory party and a banker for the Pope. In New York, he worked for the Salomon Brothers and Credit Suisse First Boston. He then became the head of equity trading at Goldman Sachs. In 1999, Hintze formed the hedge fund, CQS Asset Management. Hintze manages $11bn of assets. Interestingly, Hintze, who was knighted in 2013, has made a number of personal donations to many ministers who ended up in Theresa's May Eurosceptic cabinet, including Davis (future Brexit Minister), Fox (Trade Sec.), Boris Johnson (Foreign Sec.), and May herself. Hintze also advises the think tank, Business for Britain.
According to the Financial Times, Hintze has given £3.2m to the Tories over the last  decade. In the year running up to Brexit, he was said by colleagues to be '"considering" a generous donation'. Although there is no evidence that Hintze directly donated to the Tories over Brexit or directly funded a leave campaign, a friend said: 'I think he is almost certain to donate, it is a cause he is passionate about'. Hintze's son, John, was reportedly tasked with researching for the Vote Leave campaign, which donated the second largest sum to the overall leave movement.
Crispin Odey is worth £900m. He manages the hedge fund, Odey Asset Management, which manages £6.5bn. He states that hedge funds are not monolithic, and many wished to stay in Europe. The pro-Remainers include David Harding of Winton Capital Management, Ewan Kirk of Cantab Capital Partners, Andrew Law of Caxton Associates, and Manny Roman of Man Group. Through the so-called Democracy Movement and Global Britain Ltd, Odey donated over £520,000 to the broad Leave campaign, which he describes as 'not much'.
Tosca Fund asset managements, founded by Martin Hughes and worth $4bn, backed Brexit and said that the EU turned from a 'much needed economic union to one with unwelcome political ambitions', like those mentioned: namely regulation. The author of the Tosca Fund Brexit report, Dr. Savvas Savouri, says that China is the largest single market for cars built in Britain. Savouri writes 'Britain is a very much a flourishing economy as much of Europe is floundering'.
Worth £150m, Michael Baron Farmer, or Mr. Copper as he is known on account of his long-term investments in the eponymous metal trade, formed the Red Kite Hedge (worth $2.3bn) and Mine Finance Group. He is senior treasurer of the Tory party. Farmer gave £200,000 to Vote Leave and said: 'if we all wake up on the 24th [of June]', referendum day, 'and we're still in, there's going to be a grey cloud of depression  over this country'.
Tory, Patrick Barbour, founded the Barbour Index, which he sold to a French media group in 1999 for £22m. He donated £500,000 to Vote Leave.
In conclusion, these facts demonstrate that Brexit isn't the working people's revolution it claims to be. Nor is it the end of globalization, but rather the next phase of the new world order.
TJ Coles is the author of Britain's Secret Wars and The Great Brexit Swindle (both 2016, Clairview Books).